Appointment of new Coordinator for MICI's Compliance Review Phase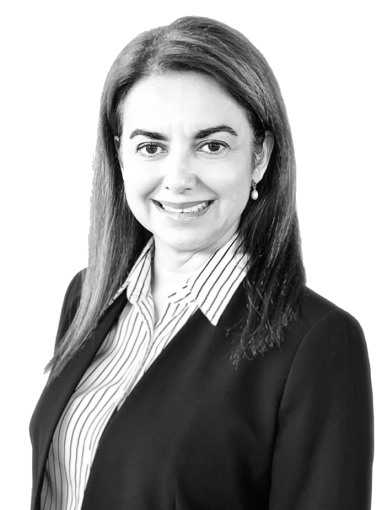 Starting this January 16th, Kattya Araya is the new Coordinator for MICI's Compliance Review Phase, after completing an exhaustive competitive process. Ms. Araya is a Costa Rican lawyer, with a specialization in Administrative Law from the University of Costa Rica, and a Master of Law degree from the University of Houston in Texas, as well as a professional certification in Public Private Partnerships, CP3P-F, from APMG International.
Prior to joining MICI, she served as Ombudsperson for the United Nations University for Peace, where she worked on the promotion and compliance processes of policies against discrimination, harassment, abuse of power, and retaliation, and conducted investigations into prohibited practices. Her experience with accountability mechanisms includes being a member of the Civil Service Tribunal of Costa Rica for over eight years, forming part of the organisms that investigate breaches of internal control regulations and management of public funds, and as a member of the Qualifying Commission for Foreign Service in the Costa Rican Ministry of Foreign Affairs. Araya also served as a founding director of the NGO HIAS in Costa Rica, and as director of Public and Environmental Law at the global law firm Dentons, in charge of consultancy services for International Financial Institutions on public infrastructure projects in Costa Rica, Honduras, Panama and Peru.
After assuming this new role as coordinator, Araya has stated that her entering MICI "coincides with the beginning of a key year in the mechanism's structural consolidation, promoted by its new director. I have found an outstanding team, diverse and sophisticated in their professional capabilities, and committed in unison for rigorous, reliable, and sustainable accountability of the IDB's projects in Latin America and the Caribbean. I will put great effort into contributing to the maximum on this task".
The selection process was carried out by a diverse panel made up of the Mechanism's Director and the Consultation Phase Coordinator, as well as senior staff of the Administrative Tribunal, the Office of Institutional Integrity, and Human Resources. The process also had the external counsel of Henrik Linders, director of the European Bank for Reconstruction and Development's Social and Environmental Safeguards unit. 
summary
Kattya Araya, a Costa Rican lawyer, is the new Coordinator for MICI's Compliance Review Phase, starting on January 16th, 2022 after completing an exhaustive competitive process.