Events
World Urban Forum 7 – Medellin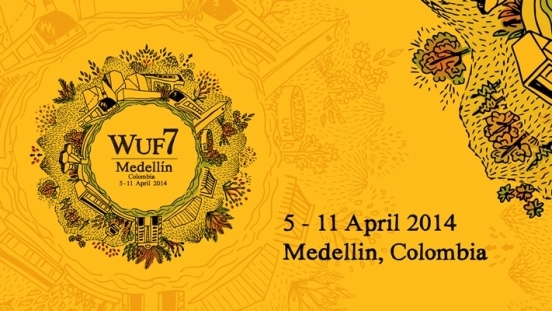 The World Urban Forum (WUF7) is the most important global meeting of national and gathers a wide range of people interested in urban issues, such as regional and local governments, non-governmental organizations, community-based organizations, professionals, research institutions and academies, professionals, private sector, development finance institutions, foundations, media and United Nations organizations and other international agencies. This large event is sponsored by the United Nations Human Settlements Programme (UN-Habitat).
The seventh version has the theme " Urban Equity in Development - Cities for Life ". The election of theme and city is not pure coincidence, but rather a recognition to the work of the city of Medellin through successive administration to implement a successful model of social urbanism. Thanks to innovative interventions based on the principle of territorial equality, the city has transformed itself, achieving a substantial improvement in citizens security and quality of life, in addition to a drop in the Gini coefficient. To learn more about the relationship between this World Urban Forum and the city of Medellin, read the blog article of our specialist Jesús Navarrete.
In this occasion the IDB will be present with 9 of its specialists in Urban Development and Housing, participating in 12 events. In addition to that, the IDB will publish two books: "Rental Housing Wanted" and "Territorial Equality in Medellin".
Diario El Tiempo
Para Luis Alberto Moreno, presidente del BID, comprar vivienda no resuelve la inequidad.