Matching up jobseekers with entrepreneurs in Ceará
More than half the entrepreneurs in the Brazilian state of Ceará say they have difficulties in finding skilled workers. This reflects the strength of economic growth in Ceará, where the automobile industry, construction, and tourism sectors, in particular, have driven large growth in demand for labor.
Such a situation would seem to be ideal. However, the state contains significant pockets of poverty among the black and female populations, where unemployment and informal employment is most acute and education levels fall short in the growing job market.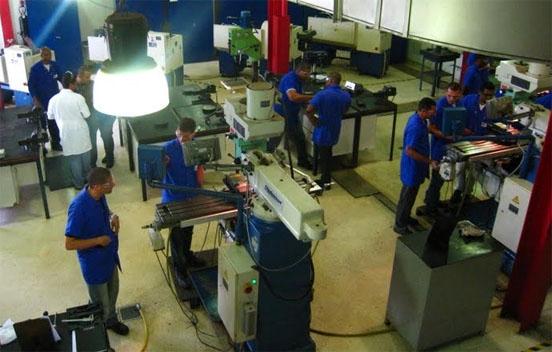 This phenomenon, known as mismatching, is one of the major concerns within the Labor Markets and Social Security Unit (LMK) of the IDB, which together with the Gender and Diversity Division (GDI), took part in a study mission to Ceará to determine how best to collaborate with the Federal Government on its plan to provide technical and financial support to the states of Northeast Brazil.
Currently the government of Ceará is mapping labor supply and demand, in order to provide a foundation for a job training and placement program for the most vulnerable populations. The objective is to boost job placements while meeting the growing demand for skilled workers now and in the future.