Chile fulfills its commitment to greater pension coverage
Low coverage afflicts the pension systems in Latin America. In response to this problem, Chile tackled pension reform in 2008 to establish a solidarity pension system for the poorest 60% of the population that was lacking either social security savings or sufficient savings to fund a minimum pension.
The reform also introduced a subsidy to enroll young workers with low incomes and an enrollment requirement for self-employed workers to be applied gradually. In addition, pensions were increased for women with children, with a benefit set for each live birth.
Implementation of the requirements set forth under the reform posed a major challenge. Thus, in 2008, the Government requested a $17.5 million loan from the Inter-American Development Bank, which is now about to conclude. The program saw the enhancement and modernization of the Under Secretariat for Social Security and the Social Security Institute. The Under Secretariat is now in a better posture to design, supervise, and evaluate pensions systems.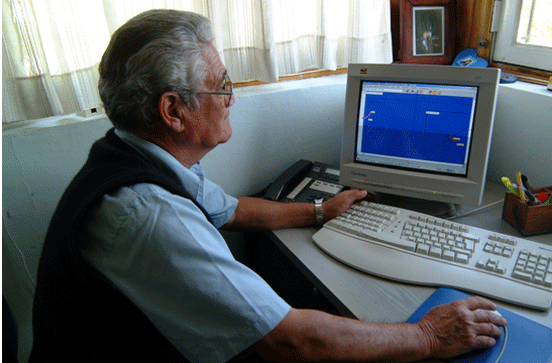 The Social Security Institute is now better able to handle subsidiary pensions and reach all older adults throughout the country who became beneficiaries of these pensions as a result of the reform. The project also hastened a new model of public care, shifting the focus from process to outcomes. Subsequently, this model became a reference point for other social policy areas in the country. The spread of the customer care model involved the creation or renovation of 49 care centers for consumers in the system throughout the country.
At the same time, some funding was provided to 104 social security education projects in 2009 and 2010, in order to promote the culture of social security and financial awareness among system beneficiaries and the citizenry in general.
In 2011, the number of solidarity pension beneficiaries reached 1,136,000, which represents a marked increase in the proportion of older adults entitled to a pension. In this fashion, the Chilean government is ensuring citizen incomes through their pensions, which ensures a better quality of life in old age.
One issue in the future will be how to ensure that the expansion of the beneficiary population will not discourage active workers from making contributions. Although the reform ensures that those who contribute the most to the pension receive the greatest benefits, in the absence of information or foresight, many persons may opt to accept the minimum amount already provided to those who have never contributed; that is, discourage them from making payments when they are still working. This risk will have to be reviewed and evaluated in coming years.
For more information, please contact Waldo Andrés Tapia, labor markets specialist at the IDB.