Competitiveness, Technology and Innovation
The Inter-American Development Bank (IDB), through its Competitiveness and Innovation Division, promotes the creation and growth of dynamic firms in Latin American and Caribbean countries with the capacities and tools to innovate and compete in international markets.
Areas of Action
INNOVATION IN FIRMS

Economic growth depends on private sector investment in innovation and new technologies. More >>

---

BUSINESS DEVELOPMENT

Successful firms are parts of extensive networks in which they compete as much as they collaborate, learn, gain critical mass and share public inputs to make a unique mark in the local and global marketplace. More >>

---

ENTREPRENEURSHIP

The ability of a country to adapt and take advantage of technological changes and dynamics of the global context depends upon its entrepreneurs. More >>

---

INSTITUTIONS AND ENVIRONMENT

Solid institutions and enabling environments are crucial for promoting competitiveness and innovation in firms. More >>

---
A Wave of Innovation

Innovating through science and technology is becoming increasingly feasible in Uruguay, thanks to a new credit window for business ideas.

A Wave of Innovation

(03:20)
IDB Virtual Library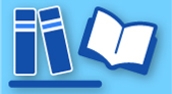 Search for all publications related to this topic visiting the IDB virtual library. You may search by author, keyword, language or country.