Broadband Initiative
The Inter-American Development Bank, through the Competitiveness and Innovation Division, offers operational instruments and knowledge products to support its clients with the purpose of accelerating broadband access and promoting broadband use through:
Public policies that promote the implementation of broadband development plans and digitalization strategies.
Human capital in the public and private sectors.
News about Broadband & ICTs
The Inter-American Development Bank and the Government of Korea sponsor the second Ministerial Forum for Broadband Development. Sep 11, 2015

Bridging Gaps, Building Opportunities: Broadband as a Catalyst for Economic Growth and Social Progress in Latin America and the Caribbean. May 30, 2012

IDB says greater cooperation needed among Unasur countries to boost access to broadband services. Nov 29, 2011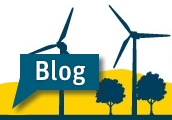 This blog is a forum about tendencies, opportunities and challenges in the dissemination of ICTs in Latin America and the Caribbean.