{{menuBox1Holder}}
Haiti today: Open for Business
Haitian President Michele Martelly, President Bill Clinton, and IDB President Luis Alberto Moreno launched the "Invest in Haiti Forum" in November, highlighting the importance of private-sector investment and partnerships in Haiti. "There is enough economic firepower here to make a positive impact on the lives of millions of Haitians." said IDB President Moreno.
Presidents Martelly, Clinton and Moreno inaugurated the construction of the Caracol Industrial Park, a 250-hectare manufacturing facility. IDB partner Sae-A, a South Korean textile company, will be the park's first tenant and plans to invest $78 million in an apparel and textile manufacturing plant and hire as many as 20,000 workers. More.
IDB partner LS Cable & Systems, one of the world's largest manufacturers of energy and telecommunications cables, signed an agreement with the government of Haiti to promote infrastructure development.
In a pioneering partnership facilitated by the Office of Outreach and Partnerships, Nestle, the world's largest food and nutrition company, the Colombian government, France's Agence Francaise de Developmmement (AFD), Colombia's National Coffee Federation and IDB's Multilateral Investment Fund (FOMIN) are collaborating to increase the output and upgrade the quality of Haitian coffee, improving incomes of at least 10,000 smallholder farmers. More
Marriott International, the Maryland-based hotel company and Digicel Group, a leading telecommunications provider, announced an agreement to build and operate a new 168-room hotel in Port-au-Prince.
In its rehabilitation of one of Haiti's principal highways, Route Nationale 1, IDB has partnered with leading technology company 3M, which donated state-of-the-art signage and safety materials for the entire 80km corridor, setting an example of true commitment to road safety in Haiti. More.
More on Road Safety: Tackling a Preventable Tragedy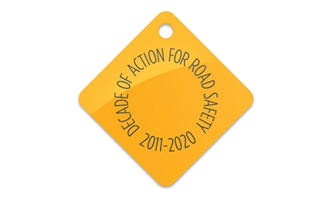 The Latin American New Car Assessment Program (Latin NCAP), born out a partnership between the Federation Internationale de I'Automobile (FIA), the FIA Foundation, the Global New Car Assessment Programme (GNCAP), the Fundación Gonzalo Rodriguez, the IDB and International Consumer Research & Testing (ICRT), has launched results from its PHASE II. More.
IDB and Fundação Dom Cabral have partnered and co-published a technical study highlighting the need for road safety education and awareness in Brazil: "Towards a Latin America free of Causalities due to lack of road safety." Read report here.
Strengthening Ties with Asia
Amidst rapidly expanding trade between Korea and LAC, the Korea-LAC Business Forum took place in Seoul and was opened by IDB President Moreno and Korea's Vice Minister of Strategy and Finance, Je-Yoon Shin. President Moreno launched the following new partnerships:
the Korea Gas Corporation, to share expertise on developing new natural gasresources
Korea's Trade-Investment Promotion Agency (KOTRA) to promote trade and logistical improvement
Korea Communications Commission to develop better public policies and regulation of telecommunications, and accelerate the penetration of broadband internet access.
INNOVATIVE BROADBAND INITIATIVE
In its efforts to support the dissemination of broadband as a tool to accelerate economic development to low-income populations and businesses in LAC, the IDB hosted 50 industry representatives to discuss ways of improving the regulatory framework in the region. More on Broadband in UNASUR countries
CLIMATE CHANGE: NEW PROGRAMS WITH NDF
Long-time IDB partner Nordic Development Fund (NDF) is working with IDB's FOMIN on a number of important initiatives, including the financing of a pioneer green microfinance initiative and the launching of a Biogas Market Development Program for Nicaraguan farmers. In addition, NDF and IDB are exploring collaboration opportunities in the IDB's Sustainable Cities initiative.
DIASPORA DEVELOPMENT
The U.S. Department of State, Univision, the Kauffman Foundation and IDB have partnered to highlight Diaspora and transnational entrepreneurship through the International Diaspora Engagement Alliance (La IdEA), which was announced at Unleashing IdEA, an event launching Global Entrepreneurship Week 2011, and followed by more than 5 million viewers on Univision and live streamed globally.
NEW PROGRAMS WITH KfW
The German Development Bank KfW partnered with IDB and OFID for Haiti, providing a grant that will increase the life of Haiti's Peligre Hydroelectric Plant for 20 years and benefit the population of Port-au-Prince. KfW also provided a grant and a loan to co-finance IDB's early childhood education project in Peru.
PARTNERSHIP WITH SPAIN ON RURAL ROADS
The Spanish Agency for Economic Cooperation and Development (AECID) and the European Commission will co-finance the Rural Roads program in El Salvador, which identifies suitable areas and implements road works with a view to maximizing economic and social benefits for the local population.
URUGUAY'S LARGEST PROJECT WITH SUPPORT FROM FINNISH PARTNER FINNVERA
Finnish agency FINNVERA and IDB co-finance the construction and operation of a new plant which will produce pulp and generate power in Uruguay, marking the biggest industrial private sector-led investment in the country's history.
EUROLAC BUSINESS SUMMITS ASSOCIATION
IDB strengthens its relationship with the European Union and becomes involved in the establishment of the EUROLAC Business Summits Association. More.
NEW PARTNERSHIPS WITH ITALIAN INSTITUTIONS
IDB and CRUI Foundation will partner in the area of education, innovation and capacity building in LAC. More.
IDB and UniCredit promote economic development in Latin America and the Caribbean. More
PROMOTING PHILANTHROPY IN THE LAC REGION
In line with its commitment to promoting philanthropy in the LAC region, IDB partnered with the Centro Mexicano para la Filantropía (CEMEFI) and supported the organization of a technical panel on the culture of philanthropy in LAC for their Annual Meeting.
The IDB's Office of Outreach and Partnerships has also contributed to a Financial Times report on Philanthropy in Latin America.
PARTNER WITH US TO SPONSER THE LARGEST CSR EVENT IN LAC
The CSRAmericas is the leading venue for responsible corporate practices in Latin America and the Caribbean and seeks to foster a sustainable and equitable development in the region. Each year CSRAmericas attracts over 1,000 participants from leading businesses, governments and civil society organizations from over 35 countries. Learn how you can sponsor this event.
EVENTS ON THE RADAR FOR PARTNERSHIPS
January 25-29,

2012

February 7-8,

2012

March 16-19,

2012

April 16-18,

2012

May 21-23,

2012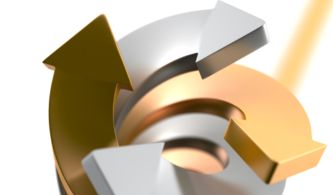 We wish to report that as of January 2012, due to an internal change approved by the IDB's Board of Directors, the Unit in charge of Co-financing and Grant Management (GCM) will now be integrated into our Office of Outreach and Partnerships (ORP) and reporting to our Manager, Bernardo Guillamon, and Sonia Rivera, as its acting Chief.
The Office of Outreach and Partnerships is happy to welcome the new team!