Calgary, CANADA – The Inter-American Development Bank (IDB) and Microsoft Corporation will provide $2.8 million to finance job training programs for as many as 6,000 youth across Latin America and the Caribbean, expanding and deepening a partnership that began four years ago.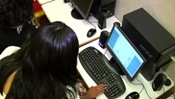 The two organizations will create a Youth Technology for Job Insertion Fund to broaden information technology (IT) skills and economic opportunities for disadvantaged youth in Latin America and the Caribbean through targeted initiatives that contribute to the development of young people as individuals, increasing opportunities for them to acquire decent employment.
Unemployment among people under the age of 30, which makes up 40 percent of the population in Latin America and the Caribbean, is double the jobless rate of the population over 35 years of age. The Fund will provide grants to eligible non-profit organizations across Latin America and the Caribbean to finance capacity building, mentorship and labor insertion programs for youth. SES Foundation in Buenos Aires, Argentina will serve as the regional executing agency for the fund.
"This initiative goes far beyond the purpose of job insertion. The development of IT skills is an excellent engine for the development of our young people, as knowledge workers and digital entrepreneurs, which are essential for the progress of our region," said IDB President Luis Alberto Moreno.
"Tackling youth unemployment is an increasingly critical challenge for the public and private sectors. With the Youth Technology for Job Insertion Fund, the IDB and Microsoft are addressing this with a new initiative to improve livelihoods and provide the real skills necessary for greater economic opportunities for Latin American and Caribbean youth," said Hernán Rincón, president for Microsoft Latin America.
The IDB's Multilateral Investment Fund, known as MIF, and Microsoft will each contribute $1.4 million to the new Fund while SES Foundation will provide another $200,000. With this new Fund, the MIF and Microsoft are tripling the amount of grants they will provide for youth training in the region.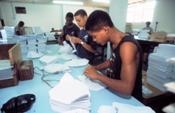 In 2007, the two organizations created the Youth Fund, which provided $1 million in grants and software donations for a wide range of youth training programs, involving life skills, leadership and job training. The grants financed projects in 16 countries throughout Latin America and the Caribbean, benefitting more than 3000 youth directly.
The announcement of the new phase of the Youth Fund was made during the Youth for Development – Development for Youth Conference, part of a series of events related to the 2011 Annual Meeting of the Board of Governors of the IDB and the Inter-American Investment Corporation (IIC) The youth conference was organized by the Canadian Agency for International Development (CIDA), Microsoft Corporation, the University of Calgary and IDB YOUTH.
Some of the Youth Fund phase I highlights are:
Contributions from IDB and Microsoft's Unlimited Potential Program totaling $1 million plus software donations
Three calls for proposals were issued between October 2007 and November 2008
More than 700 projects submitted
Eighteen projects selected
Projects in 16 countries benefitting more than 3000 youth directly (goal was 3000)
Thirty-eight young professionals from 15 countries evaluated 350 projects as part of the Youth Advisory Group
Phase II Youth Fund highlights:
Contributions from IDB's MIF and Microsoft Corporation totaling $2.8 million including software donations
Three calls for proposals will be issued beginning on first quarter of 2011.
Focus on employability, technology, entrepreneurship, and labor insertion for young people
Complete package to include: job skills training, ICT, life skills, mentoring, internship: job placement
6,000 youth are expected to benefit from this program directly