The Dominican Republic Ministry of Finance, Latin American Treasury Forum (FOTEGAL), International Monetary Fund (IMF), Inter-American Development Bank (IDB), and World Bank (WB) jointly organized the sixth annual seminar that took place in Punta Cana, Dominican Republic, during August 26-28, 2015.
FOTEGAL aims at providing a permanent regional dialogue for technical discussions and exchange of experiences among treasurers. The seminar, also supported by the Government of Switzerland through State Secretariat for Economic Affairs, Economic Cooperation and Development (SECO), is a key component of the IMF's technical assistance program on treasury management. Seventeen Latin American countries participated in the seminar: Argentina, Bolivia, Brazil, Chile, Colombia, Costa Rica, Dominican Republic, Ecuador, El Salvador, Guatemala, Honduras, Mexico, Nicaragua, Panama, Paraguay, Peru, and Uruguay.
The seminar opened by the Minister of Finance of the Dominican Republic, Simon Lizardo Mezquita, emphasized the importance of the forum to exchange experiences on treasury management in the region with the objective of an efficient, professional, and transparent public finances. Mario Pessoa, Deputy Division Chief in the IMF's Fiscal Affairs Department, highlighted the importance of good macrofiscal projections on treasury operations and strengthening the coordination with macrofiscal units and budgetary offices to anticipate as much as possible changes in the macroeconomic scenario to a smoother cash planning.
Carlos Pimenta, principal specialist in Modernization of the State of the IDB's Institutions for Development Sector, emphasized the relevance of the regional policy dialogue on public financial management supported by FOTEGAL since its creation on 2010,and pointed out that many of these debates were included in a book launched by IDB and IMF in this event.
The Commissioner of the Bureau of Fiscal Service of the U.S. Treasury, Sheryl Morrow, also presented how the U.S. government operates its treasury single account. Other issues discussed were the experience of Southeast Asian countries on treasury management, impact of capital market operations in treasury management, optimal cash buffers, and treasury performance indicators.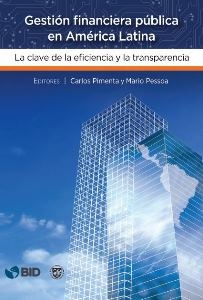 The treasurers presented their specific experiences and discussed ways for developing the treasury systems. Finally, the IMF and IDB launched a book on public financial management in Latin America. The book covers issues related to cash and debt management, treasury single accounts, financial management information systems, public procurement and contracts, accrual accounting, cost accounting, and treasury performance indicators. The publication is available in Spanish at www.iadb.org/gestionfinanciera. The English version will be published in October, 2015.
Paraguay will host the next FOTEGAL seminar in September, 2016.