The Inter-American Development Bank (IDB), with financial support from the Government of Korea and in partnership with the AVSI Foundation, is developing a Sports for Development project that benefits children and adolescents in Betim, Minas Gerais, Brazil. The project, called "Tree of Life", will provide sports activities for five thousand children, adolescents and adults as a means of promoting personal social and reasoning skills.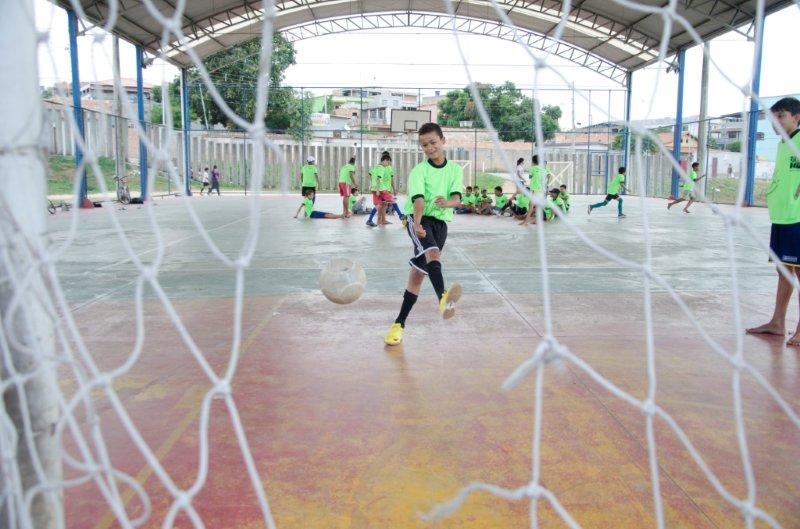 The program was initially implemented in 2004 through a partnership between FIAT, the AVSI Foundation and Cooperação para o Desenvolvimento e Morada Humana (CMD), in Jardim Teresópolis, which is home to around 30,000 people, some 10% of the population of the city of Betim. The densely populated neighborhood, which was plagued by a high crime rate and low human development index, is located near FIAT's industrial complex.
The Tree of Life program achieved positive results over the years, benefiting around 2,000 residents each year, especially children and teenagers. As a result, quality of life indicators improved significantly.
From 2004 to 2011 the illiteracy rate in Jardim Teresópolis fell by 40%, while the completion of primary and secondary education increased 24%, and 59%, respectively. In the same period, average family incomes more than doubled. The number of violent crimes in the community was reduced by more than half.
Now, through the partnership with the IDB, the program - which already had social and educational activities for children and vocational training for teens – adds sports activities as a tool for human development in the context of the IDB´s "Sports for Development" program.
Sports for Development
The IDB´s "Sports for Development" program uses sports as a tool to promote social inclusion, prevent violence and develop civic values among marginalized youths.
This project is a prime example of the power of strategic alliances as a catalyst for initiatives with great social impact. Such innovative public-private partnerships like this are key to the success and sustainability of Sports for Development projects. The Tree of Life Program is open to other partners who want to join the initiative and contribute to the project's success.
The IDB's support is financed by funds from the Korean Knowledge Partnership Fund – KPK. The fund is administered by the IDB, and has as a goal to promote the sharing of experiences on planning and organizing large sporting events between international experts and Brazilian institutions involved in the preparation of Brazil 2014 World Cup and 2016 Olympic Games.