Spatial agent: an amazing mobile app
Spatial agent: an amazing mobile app for all scientist in earth science.
Whether you are interested in water resources or climate change, disaster management or general development, this is a must-have App. This innovative App has been developed by the World Bank to improve awareness of the growing collection of global public-domain datasets useful for those interested in development issues. It helps access and visualize multi-sectoral spatial and temporal data from a range of institutions by drawing upon their map and data services.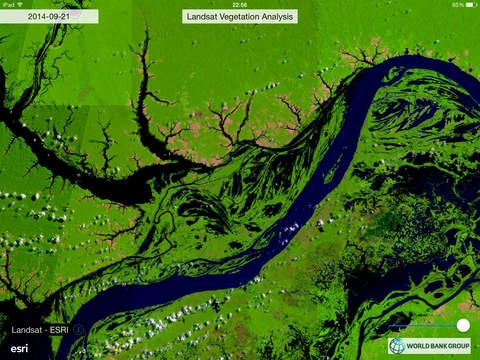 The App demonstrates a simple but extremely powerful approach to visualize a range of public-domain spatial datasets through interactive maps and charts to allow for data visualization at different scales and ranges.
Which areas in the Middle-East have experienced rain in the last 3 hours?, How have humans changed the landscape globally since 1700?, Which areas in the Caspian Sea have high chlorophyll concentration?, What is the difference in the climate model projections for rainfall in the next century across models?, Which areas are susceptible to earthquakes in Chile?, Which areas in India have high child malnutrition?, Which areas of eastern Asia have recently experienced Category 5 tropical cyclones?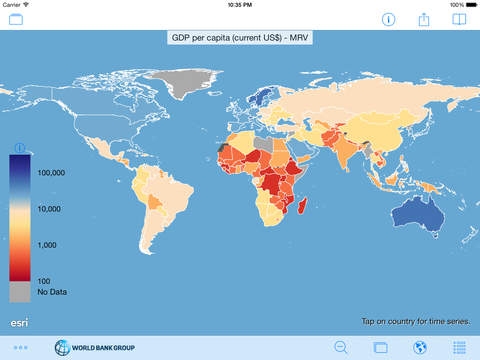 Here is a list of few variables you could find in the app:
Layers: aerosol, land surface temperature, climate stations, cloud, fires, temperature/precipitation, land cover, albedo, ET, NPP, pulsation, sea ice, SST, snow, roads, cites, GDP and more.
Numerous Indicators: CO2 emissions, energy, export/import, income, pollution, etc.
Find out more on their website. Available for IOS and Android