JUSCELINO KUBITSCHEK AWARD:
WINNERS HAVE BEEN SELECTED
As a result of an extensive and careful selection process, the winners of the 4th Edition of the Award of Merit for Regional Development in Latin America and the Caribbean "Juscelino Kubitschek" are:
Social, Cultural and Scientific Category Winners. The prize will be share between:
Instituto Promundo's main objective is to promote gender equality and violence prevention by creating innovative programs focused on various age groups, including children, youth and adults, particularly women. It has been in existence for 18 years and currently operates in nine countries in the region including Brazil, Bolivia, Chile, Costa Rica, Ecuador, El Salvador, Guatemala, Mexico and Nicaragua.
In Brazil Promundo has helped 104,000 people, including 2,100 teachers and 4,000 students alone in the "Promovendo a Igualdade de Gênero nas Escolas Program" (PEGE). Internationally it counts 10,000 education and health professionals from 22 countries as participants.
Promundo creates, innovates and experiments with new methodologies that are validated by health and education professionals and community members to ensure the success of their interventions/models and replication internationally by other institutions. Its models have been recognized in the past by NFPA, UNICEF, the World Bank and PNUD.

Fondo Ecuatoriano Populorum Progressio

Fondo Ecuatoriano Populorum Progressio – Ecuador Fondo Ecuatoriano Populorum Progresio's (FEPP's) main objective is to foster the development of rural and marginalized urban populations (indigenous, afroecuatorians, montubios and mestizos). FEPP has existed for 45 years and coordinates its programs with 2.175 grassroots organizations and supports 144.000 families or approximately 724.000 people in 21 provinces and 92 cantons in Ecuador. It has pioneered and generated significant replicable impact on securing property rights and land stewardship and in supporting community microfinance. As a result of its work, local financial structures have emerged across the country, they perform financial intermediation, provide services to members and contribute to local development. These 18 provincial financial networks have united into a national network (RENAFIPSE). FEPP has received several international awards for their work in agricultural microfinance from the UNDP (2003), the Italian social associations (2002 and 2004), and the Presidency of Ecuador (National Order of Merit).
Economy & Finance Category Winners
Fonkoze has fostered social inclusion in Haiti for the last 20 years. It includes Sèvis Finansye Fonkoze (SFF), the country's largest microfinance institution and the Fonkoze Foundation, which provides complementary education, health and business development services to SFF clients and members of the community. SFF's objective is two-fold: to lift Haitian families and communities out of poverty and move them towards financial independence. SFF is also committed to extending services to the most vulnerable communities in Haiti leveraging and integrating innovations – such as mobile phone technology- to reach additional clients; and build a fully Haitian organization by placing Haitian nationals on the Board and in key leadership positions. Fonkoze has 200.000 active depositors and 60.000 borrowers, most are located in rural areas and are served by its national banking network.
It has played a key role in providing capital to small businesses and has fostered savings and entrepreneurship among women. Fonkoze has developed "Boutik Santé," a social franchise initiative that expands access to basic health products and services in rural areas while serving as a source of income for its clients, who then become franchisees.
Honorable Mentions:
Social, Cultural and Scientific Category
Young Marine Explorers

The Bahamas

It is a non-profit environmental organization committed to providing

transformational educational experiences to Bahamian youth. They use the marine environmental to educate and inspire youth to become the leaders prepared to address the social, economic and environmental challenges of The Bahamas.
Economy & FinanceCategory
Acción Emprendedora

Chile

Serve entrepreneurs to create opportunities, improve abilities and generate employment to alleviate poverty in Chile. During 13 years, Acción developed numerous projects in favor of young vulnerable people with the aim of creating training programs dedicated to reinforce entrepreneurs' abilities and skills.

Fundación PROFIN

Bolivia

It's a nonprofit foundation that develops, facilitates, and promotes comprehensive financial innovations for development, seeking to link financial and nonfinancial services to boost productivity, income, and employment for small producers. It aims to the financial inclusion of the most disadvantaged segments of the Bolivian population.
Photo gallery – JK Award winners – 4th edition
Why should you nominate?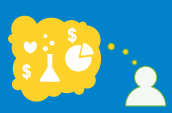 To reward all those institutions that have made significant contributions in Latin America and the Caribbean.
Who can you nominate?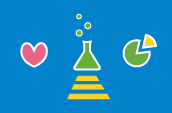 The JK award recognizes academic institutions, cultural centers, and research institutions in two categories.
Submit your nomination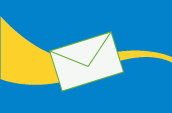 Nominations are currently closed. They will open on the second semester of 2017.
For more information write to premiojk@iadb.org
Questions?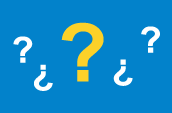 Please check the Frequently Asked Questions section before contacting us.