Francisco José Mayorga Balladares
Belize, Costa Rica, El Salvador, Guatemala, Honduras and Nicaragua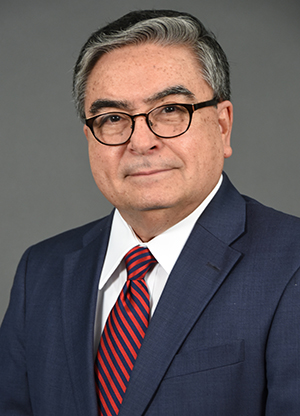 A Central American born in Nicaragua, doctor Mayorga is an economist with more than forty years of experience in banking and teaching. He holds a Master of Arts, a Master of Philosophy, and a Ph.D. in economics from Yale University.
In the public sector, he has served as director for Nicaragua on the Executive Board of the Central American Bank for Economic Integration as well as president of the Central Bank of Nicaragua. In the private sector, he served as president and principal shareholder of Banco del Café de Nicaragua, as well as in the boards of different companies in the Central American region.
For twenty years, Dr. Mayorga was a member of the faculty of INCAE, teaching bank management and corporate finance at the Nicaragua and Costa Rica campuses. During that time, he also served as director of graduate studies and taught seminars on bank management in several Latin American countries. He went on to work for eight years as a professor and dean of the Albertus Magnus International Institute in Managua.
Previously, he served as academic dean of the Catholic University of Nicaragua (UNICA) as well as a guest lecturer at universities in Central and South America.
Since 2011, he has served as director for Nicaragua in the chair for the Central American countries and is currently that chair's Alternate Executive Director on the Board of Executive Directors of the Inter-American Development Bank and the Inter-American Investment Corporation. He is also a member of the Donors Committee of the Multilateral Investment Fund.
Tel: +1 202. 623.1027